Specialty Coffee in Barolo
Specialty Coffee in Barolo
Specialty Coffee in Barolo
Specialty Coffee in Barolo
Specialty Coffee in Barolo
Specialty Coffee in Barolo
Specialty Coffee in Barolo
Specialty Coffee in Barolo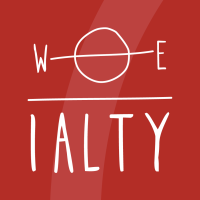 Ialty is a quality roasting company born in Barolo in 2019 after twenty years of experience in coffee extraction.
Ialty is a 100% Italian roasting company, a new benchmark in the world of specialty coffees *. In addition to proposing a line of coffee with a rich organoleptic profile and free from primary defects in the production chain, Ialty wants to be a center of cultural contamination that unites the world of art, sport and good food.
* By quality roasting, or specialty, we mean a research work done in the world of varieties of single-origin Arabica coffees, grown in micro lots by individual producers. Small agricultural realities capable of producing a coffee of great excellence.
On the SCA (Specialty Coffee Association) scale, a coffee is considered specialty with 80 points upwards. Depending on some parameters, such as cultivar, terroir or altitude, specialty coffee varies in aroma and complexity.
Ialty
Ialty
Ialty
Ialty
Ialty

Where we are.
Barolo is the heart of the Langhe. A territory that is a destination for professional travel or food and wine tourism. A land of high quality wine producers, with palates able to recognize the excellence and characteristics of the aroma of our coffees.
This is why Ialty has chosen to plant its roots in Barolo, with the first specialty coffee café and the first roastery * in the Langhe. In a territory that has always been dedicated to excellence, Ialty wants to be a point of reference, both educational and experiential, on the world of quality coffee.
* The roasting is open by appointment, every day of the week.
Barolo
Barolo
Barolo
Barolo
Barolo

Our coffees
The product. Ialty is a new specialty coffee line that includes five different references, the result of a long research and selection activity. The proposals of Ialty coffees are obtained by drawing on the best coffee production areas in the world, following the precise seasonality of the plants. For each Ialty coffee it is possible to know the entire supply chain, tracing the variety, the plantation, the region of origin and the manufacturing process.
The coffees are grown with care and passion by individual producers in micro-lots of up to 2 hectares and are dried and processed in the best conditions. The proposals vary constantly, depending on the seasons and the countries of origin. These products with specific characteristics want to transform the taste experience of coffee into a journey through new aromas in distant countries.
Ialty means coffee culture , with quality guaranteed by compliance with the SCA (Specialty Coffee Association) tasting protocol.
"It is not just a question of love for raw materials, there is also the fundamental theme of environmental certifications, so with this project we want to be at the forefront of spreading natural and sustainable agriculture". – Oliviero Alotto, part of the IALTY team.
"We want to enhance the natural characteristics and aromas of each grain: this is why we are working on a unique and very careful product care". – Riccardo Ronchi, founder of Mara dei Boschi and part of the IALTY team.
Promoter of culture
The Ialty headquarters in Barolo is proposed as a hub of cultural contamination between the world of food and wine excellence, art, sport and the cult of good things.
A place that collects the voices not only of local producers, gastronomy and winemakers of the Langhe, but also of artists and designers from all over the world.
Ialty was born from the mixture of apparently distant realities, which in their meeting wanted to see a possibility of growth and experimentation , with the aim and the will to propose a memorable experience.
In Ialty's philosophy there are no consumers, but visitors who become active subjects of multi-level exploration and sharing of experiences and knowledge.
Specialty
Specialty
Specialty
Specialty
Specialty

Ialty roastery
Vicolo S. Giovanni, 1
12060 Barolo CN